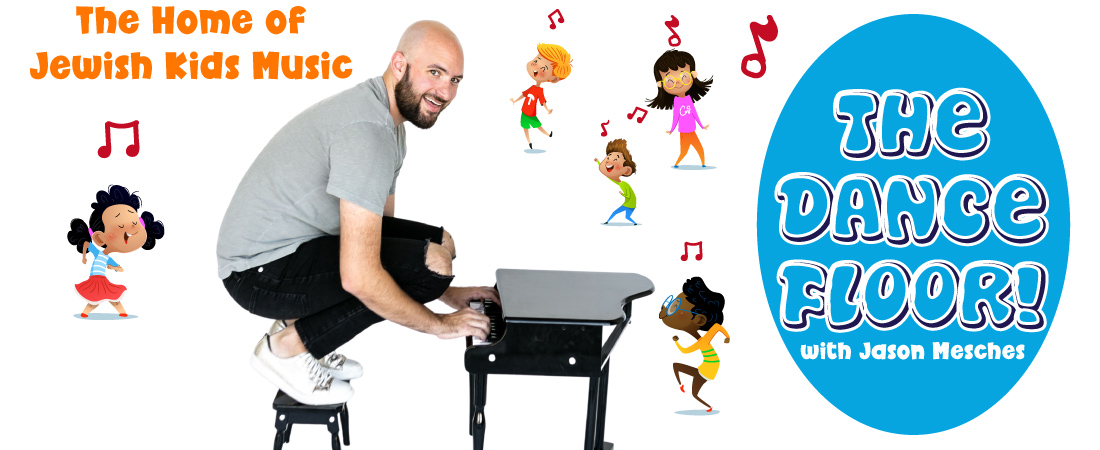 Grab your favorite dancing shoes and join Jason Mesches on The Dance Floor! We'll jump, spin and groove along to energetic, interactive and meaningful Jewish kids music that will have the whole family up and moving!
Check out the Showtimes page for current show times.
About the Host
Born in New Jersey and raised at summer camp, Jason Mesches has drawn on his own experiences as a child to bring a new sound to style to the world of accessible family music. He has been touring for years with his two albums, "Oneg Time!" and "The Nosh Pit", and as a member of the nationally acclaimed children's band "The Beat Buds". All of Jason's music is a continuation of his efforts to create fun, educational music for Jewish families. Hear, see, and learn more about Jason Mesches at jasonmeschesmusic.com
Playlists
Episode 6: Slow Jamz
Episode 5: Songs that Make Me Jump!
Episode 4: Love
Episode 3: Jewish Holidays
Episode 2: Food
Episode 1: Jason's Dance Grab Bag